Home
Details

Written by

Sanjoy Banergee

Category: Atticus Chess Club
With the Christmas Season upon us, we though it was high time to review the best chess books published in 2019.  Here, with some help from Santa's elves, are the top five "must have" stocking fillers of 2019.
1. Steven Kee - My 60 Execrable Games
A veteran of over 1000 competitive chess games, author Steve Kee is spoilt for choice in guiding us through this compendium of dire, ridiculous and downright unfathomable chess-capades from his undistinguished career.  This legendary title has been updated to include games from the new season where his ceaseless experimentation has delivered new lows.
2. Richard Dawkins - The Caissa Delusion
Never one to shy away from controversy, renowned Oxford professor Richard Dawkins untangles the skein of superstition, myth and folly that leads chess players down the ages into believing supernatural forces care one jot about their fumbling attempts at what is after all a mere board game.  This polemic will give you all the ammunition you need to win an argument at a dinner party near you.
3. Magnus Carlsen - How to Beat John Redmond
You would imagine that the reigning World Chess Champion would have been busy this year.  Yet in spite of retaining his crown and extending his unbeaten streak to one hundred classical games and beyond, Carlsen has found time to produce this peerless manual of how to thwart a player who is widely regarded as the most dogged, tenacious scourge of Merseyside Chess.  In a contretemps that mirrors the publishing duel of Karpov and Kasparov in the 1980s, Redmond is reportedly working on his own counter volume.  We await next year's list with baited breath.
4. Steven Hawking - A Brief History of Time Pressure
The early indications are that this weighty tome is fast becoming one of the most widely bought (yet least read!) chess books of the year.  If you thought mating with two knights against a pawn was difficult, strap yourself in for a truly mind-bending analysis of time pressure paradigms including why your opponent always seems to have more time than you and how to behave correctly when your opponent forgets to press his clock.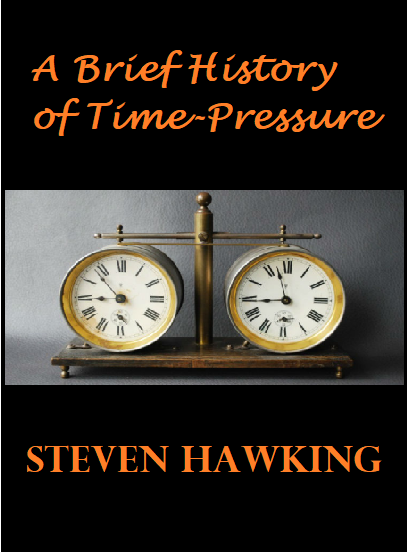 5. GM Poppy Krush - Chess and Opiates: The Verdict!
Our final choice is the eagerly anticipated successor to "Chess and Alcohol" and "Chess and Caffeine", where GM Krush invites us to chase the dragon with her, leading to what is a truly memorable conclusion.  Life across the sixty-four squares is unlikely to be the same again.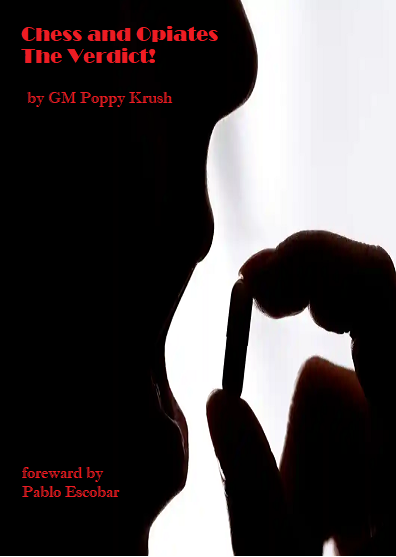 We hope you enjoyed reading this post.  We urge you not to take it too seriously.  On behalf of all at Atticus Chess Club, we wish your and your nearest and dearest a joyous, restful and auspicious Christmas and New Year!
Details

Written by

Sanjoy Banergee

Category: Wirral League
| | | | | |
| --- | --- | --- | --- | --- |
| 16.xii.2019 |   | Wirral Div.3 |   |   |
| Atticus B |   | 5-0 |   | Chester G |
| Ben Ellington (B) | 131 | 1-0 | 105 | Nethuli Saram (W) |
| Sanjoy Banerjee (W) | 129 | 1-0 | 103 | Sam Burchett (B) |
| Jim Wiseman (B) | 122 | 1-0 | 76 | Tony Rafferty (W) |
| Jonathan Curley (W) | ug | 1-0 | 63 | Harry Rafferty (B) |
| Natasha May (B) | 90 | 1-0 | 39 | Warren Bates (W) |
When the enterprising burglar isn't burgling,
⁠When the cut-throat isn't occupied in crime,
He loves to hear the little brook a-gurgling,
⁠And listen to the merry village chime.
When the coster's finished jumping on his mother,
⁠He loves to lie a-basking in the sun:
Ah, take one consideration with another,
⁠The policeman's lot is not a happy one!
Trying to get a team together in mid-December is difficult, rendered more difficult still by the restriction in allowing those under the legal drinking age into the Cross Keys after a certain time.  Thanks again to Wallasey Chess Club for once again allowing us to use their venue for this home fixture.  Yet, an incredible eight other players had confirmed they could not make the fixture, before l'arme secret finally picked up the phone to confirm I had a team.
That said, a game against Chester G, a team which seems to exist in order to showcase junior players, I imagined would be a straightforward fixture.  And so it seemed when I went a pawn up in the opening, again twelve year old Sam Burchett, who is his King's School Chester uniform took me back to happy times of yore when I wore the same blue and green.
Natasha may having neglected sitting down to dine before leaving the house, since she started gobbling her opponent's pieces like Cronus devouring his sons.  Jonny too looked to be in the box seat as he too went a piece up, yet it was Jim who was first to finish, when an otherwise equal game was ended abruptly by a discovery on his opponent's queen.  By the time Natasha had finishing cleaning up the crumbs for a 2-0 lead, Jonny had tripled his opponent's pawn, albeit in return for his piece advantage.  The greater challenge will be trying to persuade him he really should not be using Instagram during his games.  I may have to actually confiscate his mobile.
Seeing we were 3-0 up was a consolation, since my tyro opponent had by now warmed to the task. I began to regret declining not one, not two, but three pawns that I deemed "too hot", since after rook, knight and queen began to swarm around my position, I was left to sweat bullets as my clock ran down to less than ten minutes to make ten or so moves and the position began to ratchet up.  Yet it is always darkest before the dawn, and an inaccurate continuation from Sam allowed me to trap his knight and the pressure evapourated.
That left just l'arme secret, who was only just entering the late middlegame in a Closed Sicilian against fourteen year old Nethuli Saram.  Ben had been in a tricky position, as he had to combat a kingside attack, where his king was, with queenside counterplay, where his opponent's king was not.  Without both players down to their final ten minutes, post time-control, Ben showed his class and experience, to secure a five nil win.  A comprehensive win, but credit to Chester and especially their top two boards, who played way above their nominal rating.
Details

Written by

TW

Category: Knotty-Ash-Cup
Knotty Ash Cup
Venue Formby Date 10th December 2019
Teams Formby v Atticus
1 Rob Owens [121] 0 Chris Wentworth [128] 1
2 John Gray [120] 0 Sanjoy Banerjee [129] 1
3 Alan Worthington [116] 0 Jim Wiseman [122] 1
4 Dave McKee [114] 0.5 Tom Webb [121] 0.5
5 Eddie Patten [106] 0.5 Steve Burge [121] 0.5
Final Score 1-4
A very strong performance by Atticus saw Formby overwhelmed in a somewhat one-sided quarter final
First to finish was Chris who with the White pieces remains a lethal player. Anyone playing a main line defence against him needs to know the sharpest lines. Tonight it was the Caro Kan's turn to come under scrutiny, a rock solid opening but all so vulnerable to dynamite and thus is was poor Rob was duly blasted away….from around move 6!
Next to finish was me. It seems everybody is playing the London these days so it is just as well to have a couple of sharp lines against this juggernaut of a system. I managed to find some equalising moves and seize the initiative. Looking at the other boards I could see we were about to win on at least two other so I offered the draw knowing this would secure the match. Dave felt he had nothing better and so accepted the draw, although in the post match analysis we found a promising line for white.
Jim finished next. He decided to do away with all religious support and he duly offered first one bishop and then the other. But it wouldn't be a Jim game unless sundry other bits of wood were thrown on the fire. Alan was duly confused and confounded as lines were opened and major pieces swarmed around the unfortunate black King. Almost certainly one of Jim's many sacrifice's wasn't sound but which one? And no you can't take your move back and the clock is ticking…vintage Wiseman.
Steve had an even position after a stolid French opening and looked around to see that a half point mathematically sealed the win. Meanwhile Eddie had moved into attack mode and moved his bishop into a threatening position. Unfortunately for Eddie Steve could just whip it off with check and go a whole piece up. Fortunately for Eddie Steve was thinking about the team and offered the draw which Eddie gratefully accepted
This left just the Sanjoy's game to finish. Again a London system. One of the problems with this opening is that white can just go into robot mode and just move d4, Bf4, e3 etc and just forget about
what black is trying to do. And so it proved and John walked into an opening ambush that cost him a knight after less than a dozen moves.
Well that should have been it, but Sanjoy seems to have taken religious orders and went into a period of Zen like contemplation where he did almost precisely nothing for about 15 moves. Eventually he came out of his revelry, swapped everything off and remained the piece up. John, a piece down, his position busted and with just four minutes left on his clock decided he had suffered enough and threw in the towel. Still it comes to something when a captain is whingeing about the style of his teams' wins
Well done Atticus and many thanks to Formby. Who as always played the game in the right spirit.
Tom Webb
Details

Written by

shankly

Category: Atticus 2
Another convincing performance on Monday Night saw Atticus 2 gain another 6-1 victory this time over Formby. This leaves the team on top of the League during the Christmas Break. However Atticus 1 are only 1 point behind and also well placed for a Title Challenge in the New Year.
Atticus 2
171
6.0 : 1.0
Formby 1
142

1

Kee, Steve

195

1-0

Haslinger, Gareth J

171

2

Stancak, Andrej

193

0.5-0.5

Colbourne, David CA

150

3

Bimpson, Tom

173

1-0

Clarke, James

145

4

Boumphrey, Luke S

170

1-0

Haslinger, J Mike

139

5

Christodoulou, Giorgos

171

1-0

Barooah, Michael

137

6

Williams, John P

177

1-0

Jordan, Paul

134

7

Burge, Steve J

121

0.5-0.5

Owens, Robert

121
Details

Written by

NM

Category: Atticus 1
Atticus 1
170
5.0 : 2.0
St Helens 1
161

1

Redmond, John P

214

1-0

Mazek, Marek

186

2

Kennaugh, Charles W

192

0-1

Hill, David F

170

3

James, David J

194

0.5-0.5

Dugdale, Tom

158

4

McCarthy, Jim P

170

1-0

Potter, Steven

150

5

Wadsworth, Mark S

125

0.5-0.5

Ellis, Gareth

139

6

Martin, Nicholas E

166

+/-

-

7

Blasczyk, Martin

132

+/-

-
Atticus 1 hosted St Helens 1 (the re-branded Widnes team) last night 02-12-2019. Widnes had won the MCA 1st Division title in consecutive years in recent memory, however St Helens are now close to leaving the MCA which would be a great shame. In their previous 2 matches they had defaulted the bottom 2 boards against Atticus 2, and then defaulted the whole match against Formby. Against Atticus 1 they again only had 5 players meaning defeat was inevitable even before the match commenced.
Board 1: John Redmond v Marek Mazek saw John play an aggressive Nimzo-Indian which led to him having a rook and 2 pieces for a queen but Marek had a serious attack on the H-file. John played a set of forcing moves followed by a sacrifice which led to the win of the queen. It was a superbly played game and a joy to watch.
Board 2. Charlie Kennaugh v Dave Hill Dave played a Najdorf Sicilan and obtained pressure on the c-file. Dave then won the exchange and Dave consolidated to get St Helen's solitary victory.
Board 3. Dave James v Tom Dugdale This was a G3 Sicilian and Tom still seemed to have quite a lot of play when he agreed the draw offer.
Board 4. Jim McCarthy v Steve Potter Steve played his tricky E6, B6 line against Jim's D-pawn opening. Jim played solidly and managed to get a strong clamp on the dark squares and a pawn on D6. Steve was too open and Jim eventually forced a mate on G7. Yet another calmly executed win from Jim.
Board 5. Mark Wadsworth v Gareth Ellis Out of an unusual opening, Gareth had two bishops but Mark had good piece play and restricted the Bishops well. Mark had slightly the better game as pieces came off. But when it was down to a Rook and pawn endgame both players were happy with a draw.
Nick Martin and Martin Blasczyk played each other as the remaining Atticus players did not have an opponent. Therefore Atticus 1 remain in 2nd place half a point behind Atticus 2 who deservedly top the table.
Report Nick Martin
Details

Written by

Sanjoy Banergee

Category: Club News
2. December 2009,  MCA Division 1

Widnes 1

 

3½-4½

 

Atticus 2

GM Nigel Davies (B)

233

1-0

176

Andrzej Stancak (W)

Miroslav Gruca (W)

211

½-½

176

Tom Bimpson (B)

Russell James (B)

195

0-1

158

Dave Stuttard (W)

Mark Ellis (W)

185

1-0

138

Marcus Chard (B)

Nicholas Barnaby (B)

187

0-1

134

Farhad Amir-Afshari (W)

Richard Clissold (W)

160

0-1

132

Sanjoy Banerjee (B)

Phil Coughlin (B)

160

½-½

123

Steve Burge (W)

Michael Connor (W)

147

½-½

127

Martin Blasczyk (B)
Ten years ago this day, I was involved in one of the biggest upsets in Merseyside Chess history, when Atticus 2 travelled to Widnes for a match where we were significantly outgraded on every board.
Widnes were league leaders at the time and you had to go back to the 2007/2008 season to find when they had last lost a match.  Conversely our second team that season was rather a patched up affair, following the loss of a number of players.  What unfolded just goes to show that you can never take anything for granted in sport.  Whoever the opponent, and however long the odds, nothing is ever impossible!
It was the start of a successful decade for Atticus 2, under Steve Burge's leadership, culminating in a hat-trick of title successes in 2015, 2017 and 2018.
Ten years on, six of the eight players are still regular club members, and we still like to reminisce from time to time about that memorable night.